Navi Loan 2022: Do you also have the work of urgent money, if you also want to take a loan online, then a Navi loan will be considered best for you. If you also want to take a loan from the Navi app, then in this post today we have given complete details about how to take a Navi loan, Navi loan process, and Navi loan customer care number.
When you search the internet many times about Navi loans, you can not get the right information many times. Many times you are confused about the process of a Navi loan, that is why we have given you step-by-step complete information in this post so that you can take a loan easily. Also, how much interest you have to pay on the Navi loan, has also been told in detail.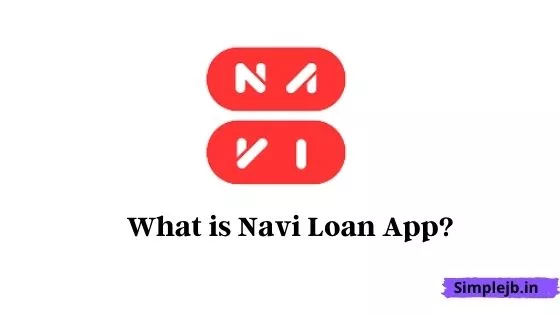 It is very important for all of you to have complete information about that app before taking a loan from Navi Aapse, that is why we are going to tell you about the Navi loan app. Navi Loan App This is a leading platform that allows you to get instant online loan up to 20 lakhs, with the help of this loan app, you can easily take a loan in your bank account sitting at home. And you can return that loan from EMI.
Loan amount: ₹10,000 to ₹20,00,000
Interest rates: 9.99% to 36% per annum
Tenure: 3 to 72 months
Processing fees: 2.5% to 6% (Min ₹1,499+GST and Max ₹7,499+GST)
There are many types of loans, some of which we are going to tell you today. If you all want to take a loan from Navi Loan, then it is very important to first know what type of loan you get on that app.
1. PERSONAL LOAN
Upto ₹20,00,000
Instant money transfer to a bank account
100% digital process
Flexible loan and EMI options
Zero pre-closure charges
2. HOME LOANS
1. Amount: Upto ₹5 Crore
2. Interest Rate : Starting at 6.4% yearly
3. Tenure: Upto 25 years
4. Loan amount upto 90% of property value
We have told you some steps below, with the help of which you can easily take a personal loan for yourself from Navi Loan. So let's know about the loan process of this Navi loan app.
First of all, download Navi Loan App on your mobile from Play Store.
Now you have to give your information in that app.
After giving the information, you get the option of personal loan and home loan here.
If you want to take a personal loan, then click on it, you click on the salary, so that you will be given the loan as soon as possible.
You will have to know all the details of the place where you work, as well as the number of your PAN card.
Now you have to select your loan maturity, as well as select the EMI below, so that you can easily repay the loan.
Many people want to know about Navi Loan Customer Care Number on the Internet, you have been given Navi Loan Customer Care Number below, you can easily talk to Navi App Customer Care from this number.
Navi Loan Customer Care Number: 8147544555
Conclusion
We have given you How To Take Loan From Navi App in this post? , We have told you about Navi Loan Customer Care Number, hope that you would have liked all the information we have given. If you have any question regarding this, then you can easily ask us by commenting.