Hello, friends welcome to our blog. Today in this post we will tell you How To Take a loan From Yono SBI?, What is Yono SBI loan interest? And whether it is safe to take a loan from Yono SBI or not, we are going to tell about it in detail.
If all of you need money, then all of you have to take a loan. Now many times all of you are not able to get an instant loan. But nowadays due to being online, everything is available as soon as possible. You can take a loan sitting at home with the help of the Yono SBI App. You just have to do a little process about which I have told you below.
What is Yono SBI App?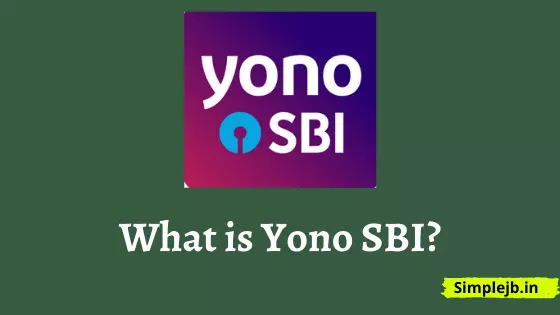 Yono Sbi is a digital wallet platform used for online transactions. Yono SBI is an app made by SBI Bank which is 100% safe. If you want to send money to anyone or wherever you want to do online transactions, then you can easily use Yono SBI App.
How to take loan from Yono SBI?
You all should know that now Yono SBI is also providing loan services. You can easily take an online instant loan sitting at home, for this we have told you some processes below, it is necessary for you to follow them.
Login to the YONO app.
Look for available pre-approved personal loan offer in your account.
Select the loan amount and tenure.
Enter the OTP received on the registered mobile number and submit the application.
The loan amount will be disbursed in your account instantly.
Conclusion
We have told you in this blog about how to take a loan from Yono SBI. If you face any problem in taking a loan from Yono SBI, then you can easily tell us by commenting, we will try to answer all your questions easily. Also, if you are facing a problem in taking a loan, then you can easily take a loan with the help of Google Pay, Amazon Pay, PhonePe.