Hello friends welcome to our blog. Today in this post we will tell you how to take a loan from Kissht App?, What is Kissht app loan interest? And whether it is safe to take a loan from Kissht App or not, we are going to tell about it in detail.
If all of you need money, then all of you have to take a loan. Now many times all of you are not able to get an instant loan. But nowadays due to being online, everything is available as soon as possible. You can take a loan sitting at home with the help of Kissht App You just have to do a little process which I have told you below.
What is Kissht App?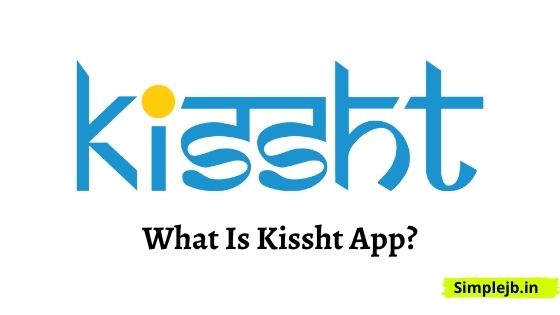 Kissht is a non-banking financial corporation (NBFC) which came into existence in 2015 and is operated by Onemi Technology Private Limited. You can avail different types of loan products including personal loans at attractive interest rates and flexible repayment tenures.
How to take a loan from kissht app?
You all should know that now Kissht app is also providing loan services. You can easily take an online instant loan sitting at home, for this we have told you some processes below, it is necessary for you to follow them.
Visit the official website of Kissht. also You Can visit the Kissht Application.
Click on 'Apply Now' located at the top-right-hand side of the page.
If you are an existing customer, then you can click on 'Sign in' and enter your mobile number or email ID followed by a password and log in. If you don't want to log in using your password, then you can do so by generating a one-time password (OTP) on your mobile phone. Enter the OTP and you can enter the portal and apply for a personal loan.
If you are a new user, then enter the details as required. Generate an OTP on your registered mobile number. Enter the OTP and click on 'Register Now.
You can now use your login credentials to log in to the portal.
Select the loan product you wish to avail yourself. Upload the necessary documents as required by the lender. Once you have submitted the documents, the bank will verify them, and if they are satisfied that all the information provided by you is correct, the lender will disburse the loan amount to your bank account.
Eligibility criteria required to be fulfilled
You must be a salaried individual with a minimum salary of Rs.15,000 per month.
Or you must be a self-employed individual with a minimum annual income of Rs.1.2 lakh.
Documents required to be submitted
Copy of your Aadhaar Card
Copy of your PAN Card
1 post-dated canceled cheque
Bank statements for the last three months
Conclusion
We have told you in this blog about how to take a loan from Kissht app. If you face any problem in taking a loan from Kissht app, then you can easily tell us by commenting, we will try to answer all your questions easily. Also, if you are facing a problem in taking a loan, then you can easily take a loan with the help of Amazon Pay, PhonePe.
Also Read: